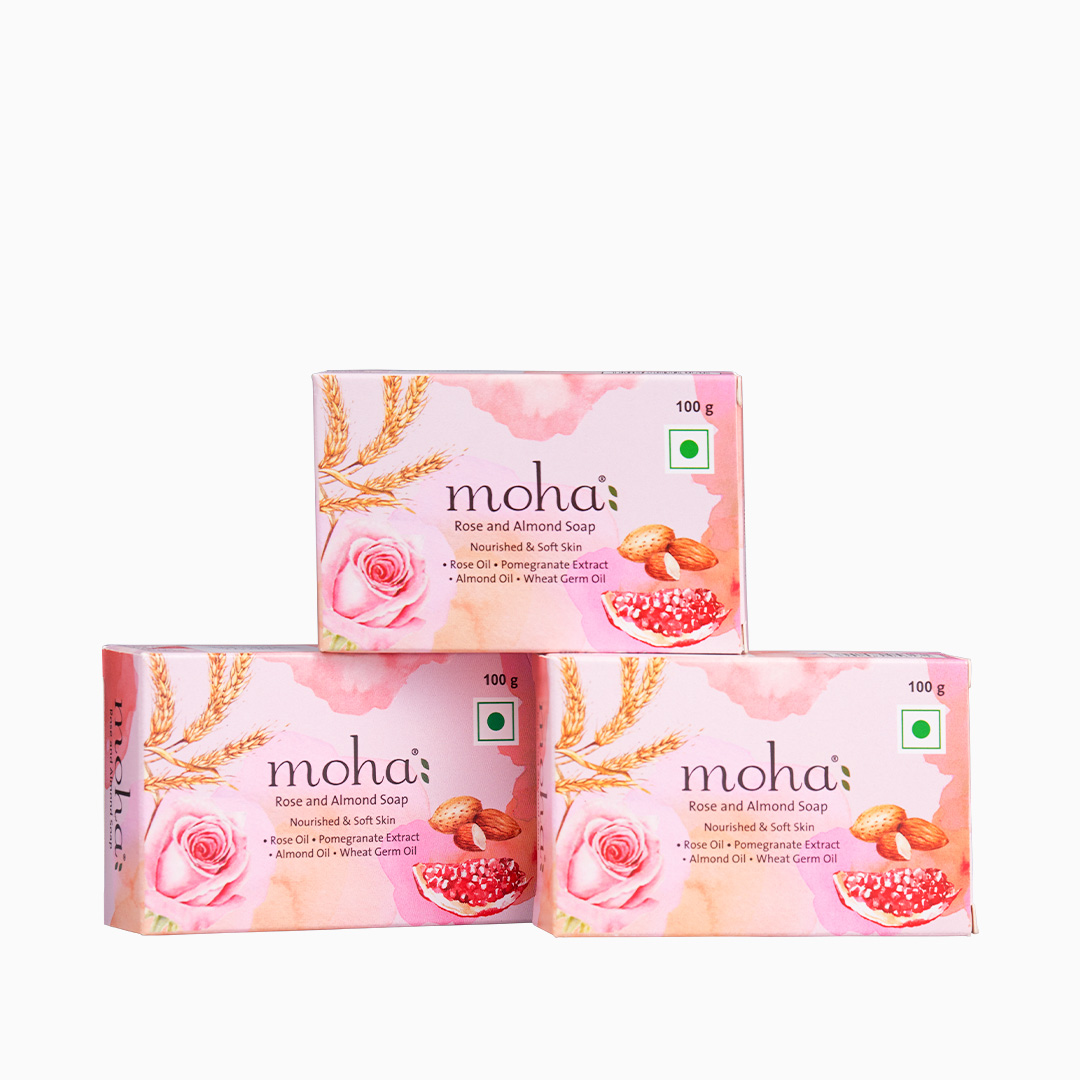 Rose and Almond Soap
Earn
₹7.00
as Glow Points.
Indulge your senses and rejuvenate your skin with luxurious moha: Rose and Almond Soap for soft, nourished and youthful skin.
Enriched with exotic Rose Oil and nutritive Almond Oil, it retains skin moisture revealing nourished, soft and glowing skin. Anti-oxidant-rich Pomegranate promotes cell renewal and keeps skin young and firm, while Vitamin E enriched Wheatgerm Oil protects from environmental damages and reduces skin dryness, inflammations, dark spots and scars.
moha: Rose and Almond Soap is Grade -1 soap with TFM 76% which makes it a moisturizing bathing bar for the complete family and takes care of skin ageing, dullness and dryness.
Regular soaps strip away skin's natural moisture but moha: Rose and Almond Soap maintains skin integrity and results in wonderfully soft, nourished and youthful skin.




₹140.00
₹210.00
MRP inclusive of all taxes.
---
Description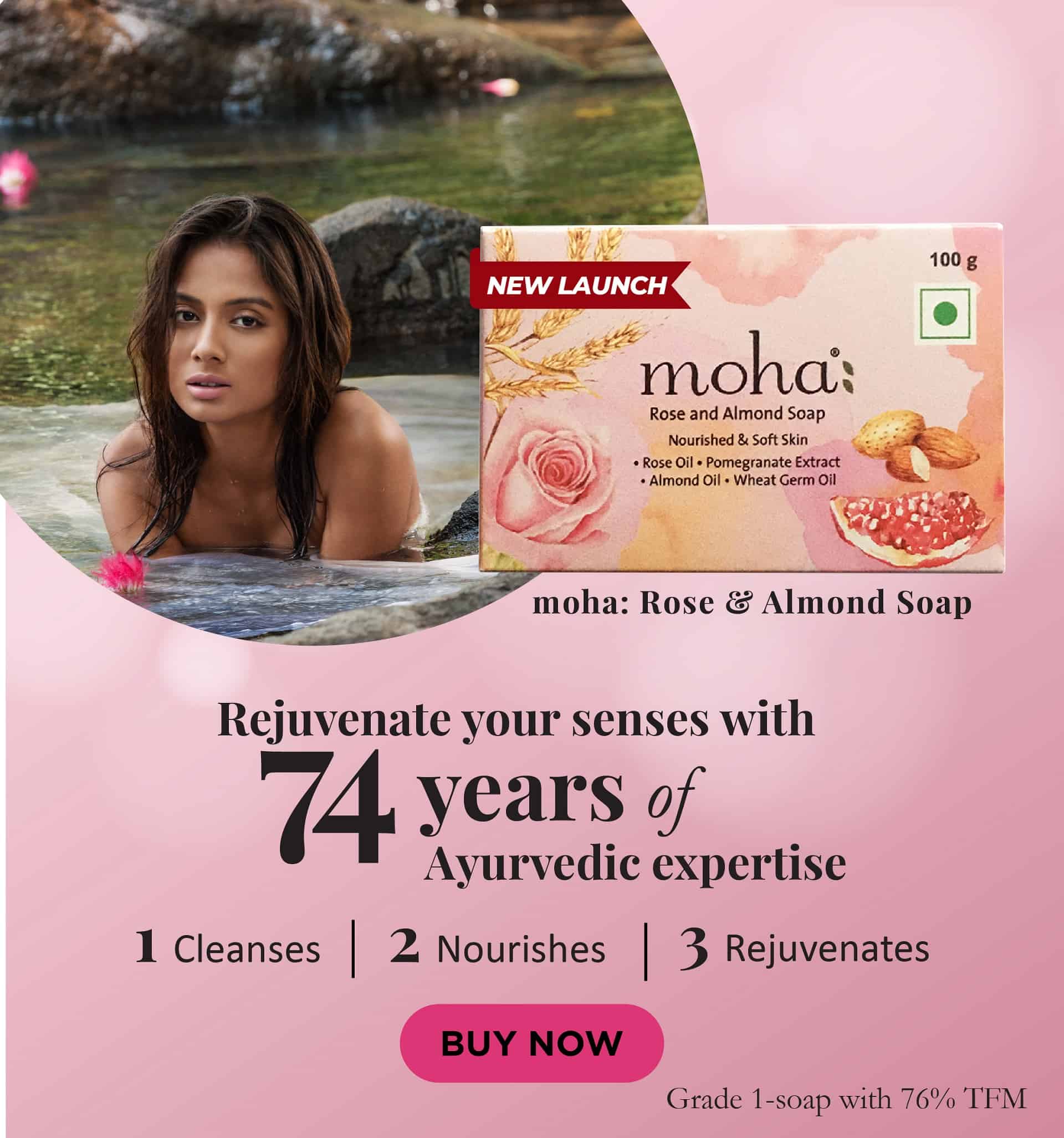 moha: Rose and Almond Soap is a culmination of 74 years of Ayurvedic expertise of Charak Pharma & help clean daily dirt, nourish your skin and rejuvenate your senses with every shower revealing wonderfully soft, nourished and radiant skin. moha: Rose and Almond Soap is the best herbal soap in India suitable for dull, dry and damaged skin. It is made with natural ingredients like exotic and scented Rose Oil, nutritive Almond, anti-oxidant-rich Pomegranate & Vitamin E-rich Wheatgerm oil.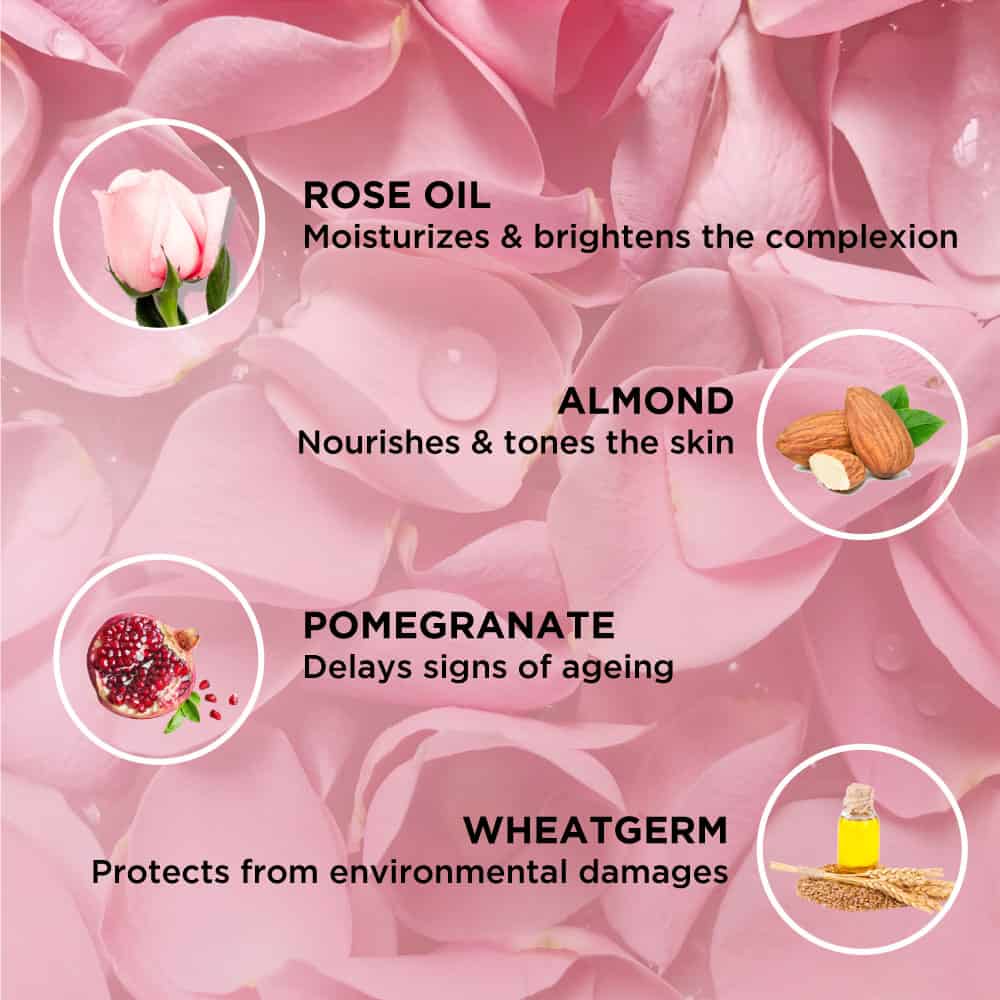 Rose Oil rejuvenates your senses and uplifts your bathing experience. It also moisturises skin, brightens the complexion and soothes irritation.
Almond Oil enriched with multi-vitamin and minerals, deeply nourishes the skin, eliminates the dryness, tones the skin texture and result soft, supple and glowing you!
Pomegranate is packed with anti-oxidant and helps delays signs of ageing. It also hydrates the skin resulting bright and youthful skin.
Wheatgerm is loaded with Vitamin E protects the skin from environmental and sun damages, treats dryness, dark spots, scars, inflammation etc. resulting flawless, clear and glowing skin.
moha: Rose and Almond soap for is best soap recommended for dry and ageing skin. It is a complete family soap with no Triclosolan or any other harsh chemicals.
Key Ingredients
FAQs
Reviews