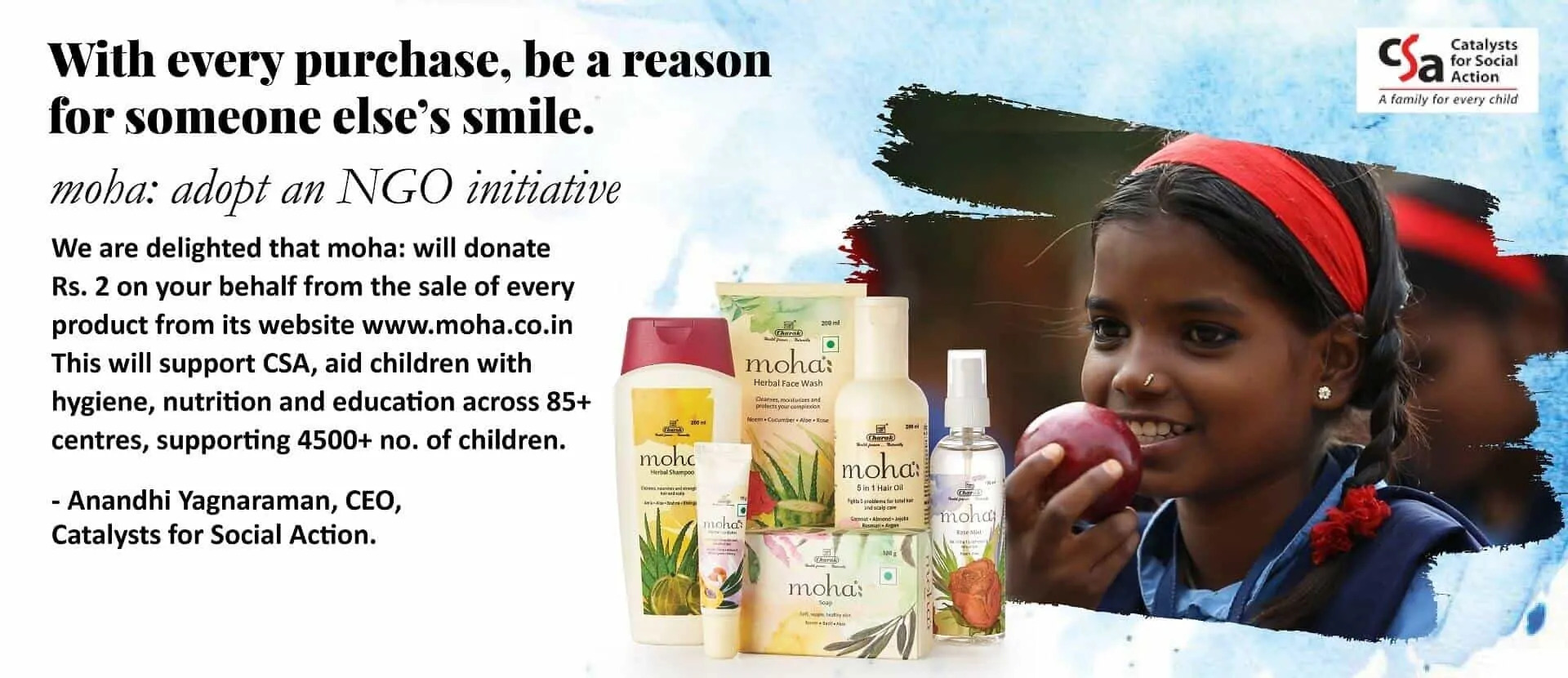 With every purchase, be a reason for someone else's smile

moha:, an ayurvedic range of skin & hair care essentials from Charak Pharma, having 70-years of Ayurveda legacy, has been a firm believer of supporting social causes and giving back to the society.
moha: adopt an NGO initiative

moha: is delighted to support the holistic care & development of underprivileged children through our CSR program "moha: adopt an NGO initiative".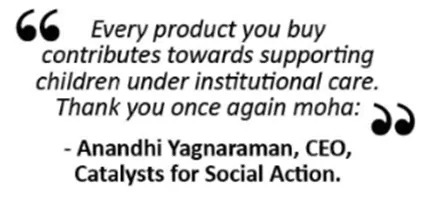 Under this initiative, with every purchase of moha: products from our websites: www.moha.co.in & www.charak.com, Rs. 2/- will be donated to Catalyst Social Action, our NGO partner for:
Heath & Nutrition
Education & Child development
Livelihood and Aftercare of underprivileged children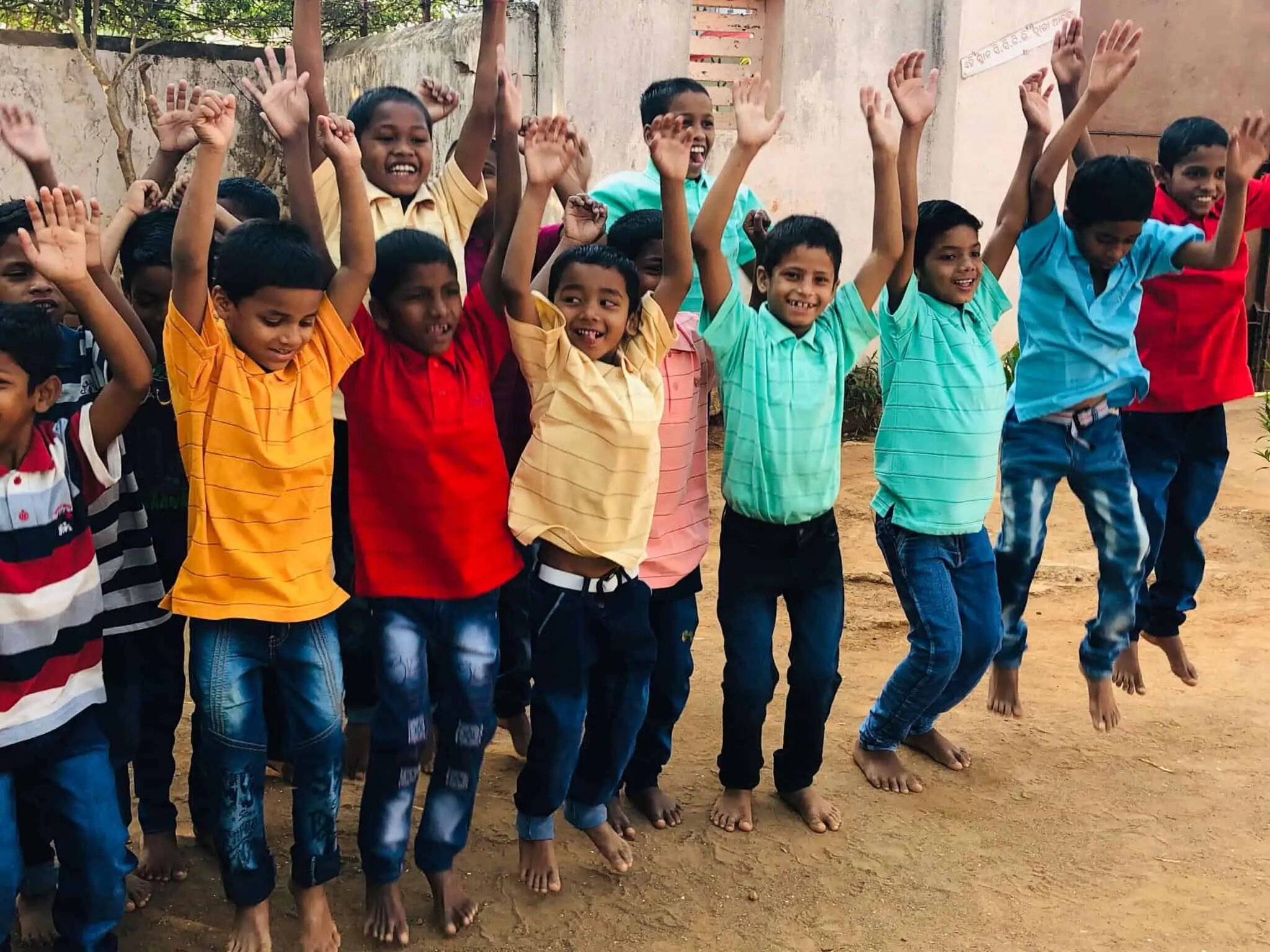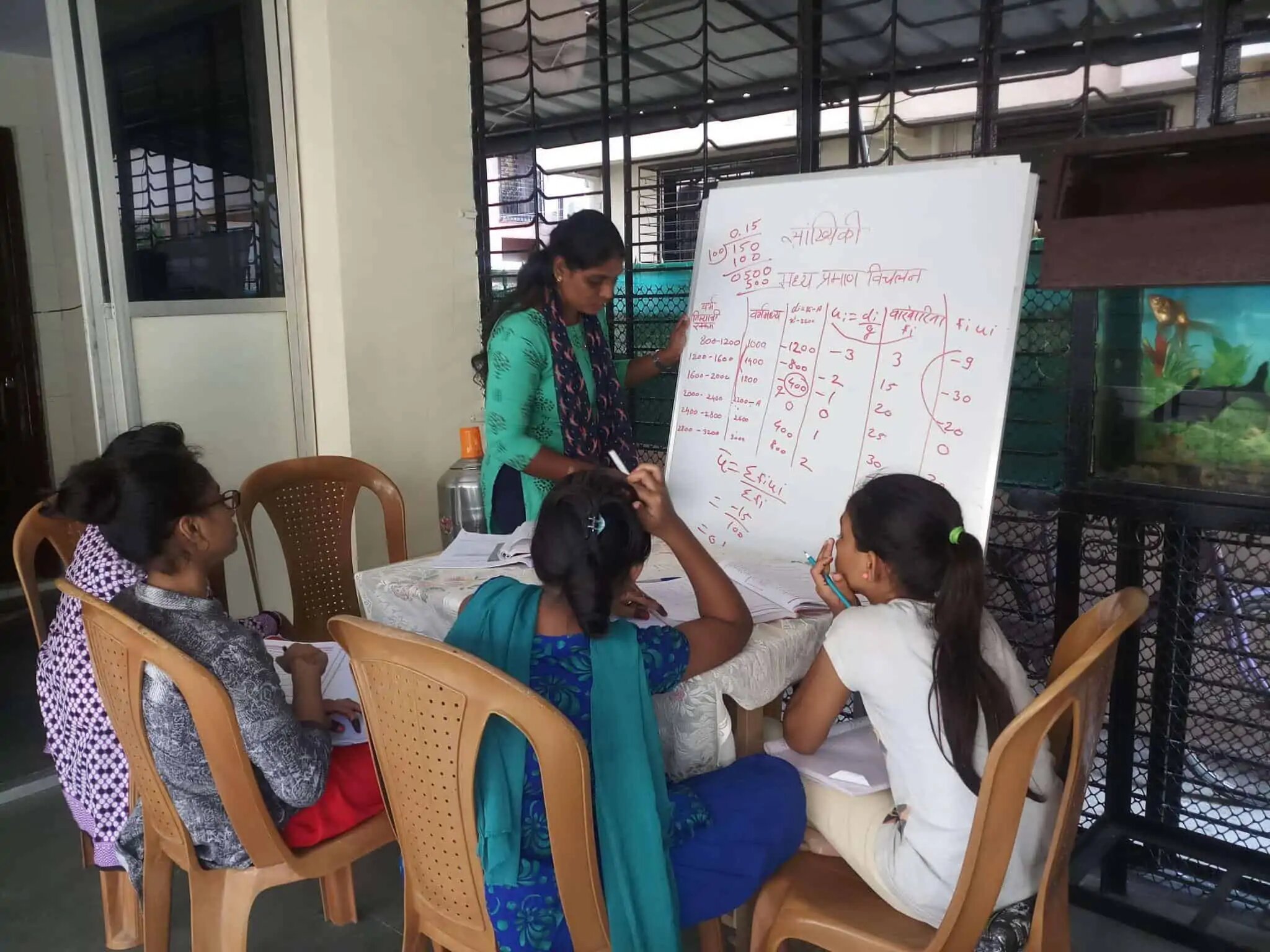 moha: adopt an NGO Initiative programs can broadly be summarized as below:
Health and Nutrition: This includes basic infrastructure – toilets, clean water, well equipped kitchen, hygiene training and kits, lockers and mattresses for children, day to day essentials, supplementary nutrition, Child safety measures, Immunization, Health check-ups and treatments.
Education and Child Development: School materials, Children committees, after school tutoring support, Life skills, coaching for Class X, computer and financial literacy, recreation and sports, career awareness, career counseling and planning
Livelihood and Aftercare: This includes support for either vocational training or higher education, support for hostels and living expenses help with job placement, and mentoring.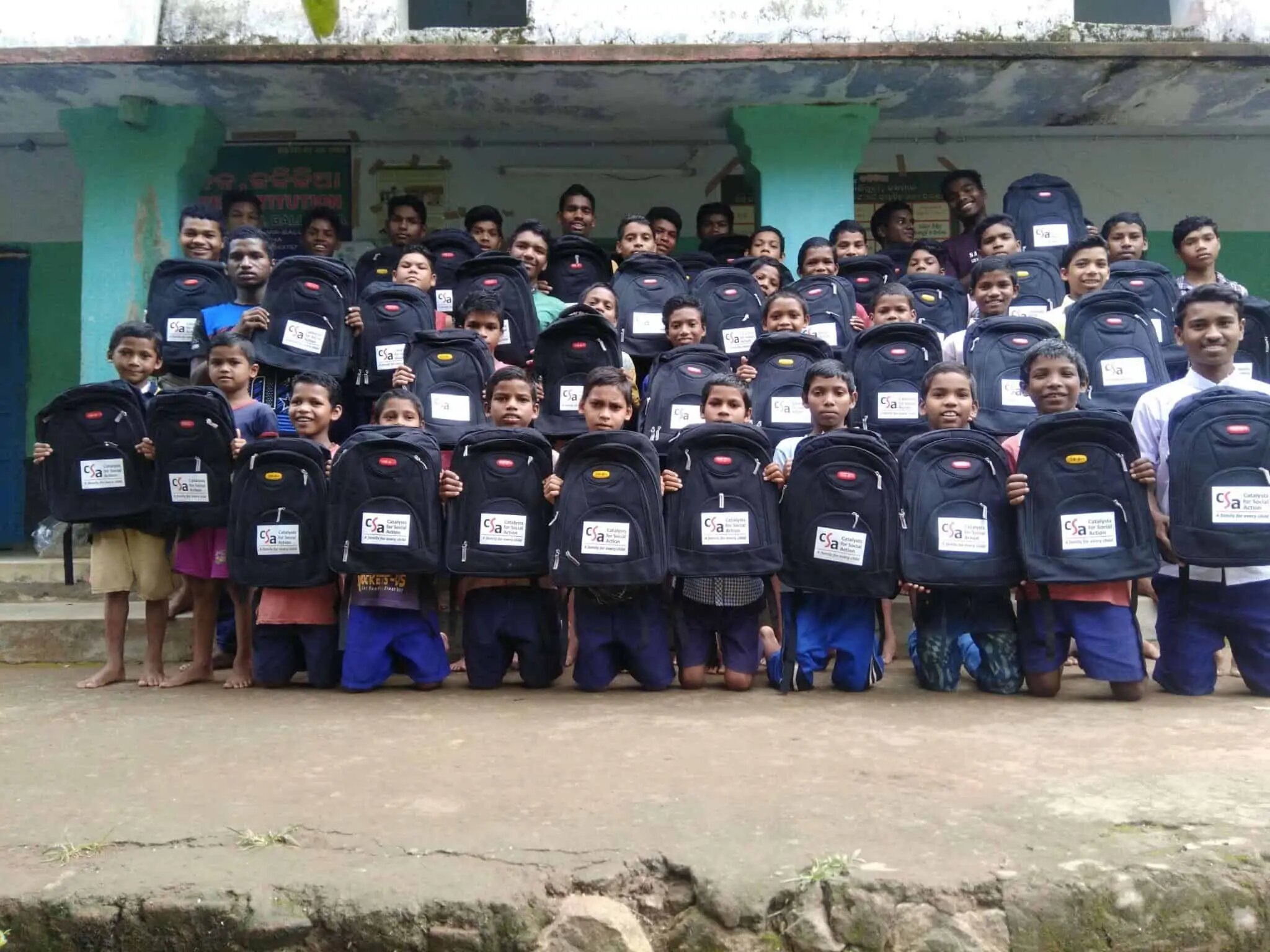 About CSA
Catalysts for Social Action is an Indian NGO (non-governmental, social development organization) and works towards creating a brighter future for unprivileged children under institutional care, and ensures that each one is nurtured into a happy and contributing member of society. These are the children who lack a stable home and family, abandoned, surrendered, and trafficked children, orphans, as well as children with single parents or families that are unable to look after them.
CSA inspires and channelize actions to bring sustainable social change, to have a brighter future for the children in institutional care. Till date, CSA has:
Supported 4500+ no. of children
Worked with 87 children homes
And around 31-Districts of the country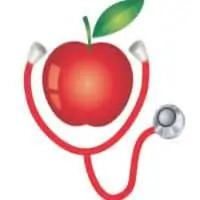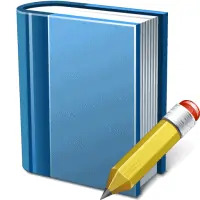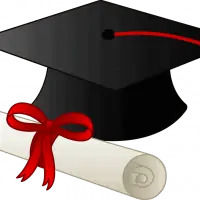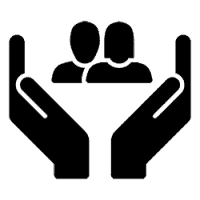 Health & Nutrition
– Health & Wash(Water, Sanitation & Hygiene)
– Supplementary Nutrition
– Infrastructure
– Day to Day Essentials
Education & Child Development
– Education
– Life Skills
– Recreation
– Sports
Livelihood & Aftercare
– Preparatory program
– Aftercare support
– Higher Education & Skill Training
– Vocation Training
Capacity Building & Advocacy
– Adoption
– CCI Capacity Building
– Stakeholder Workshops & Training
---