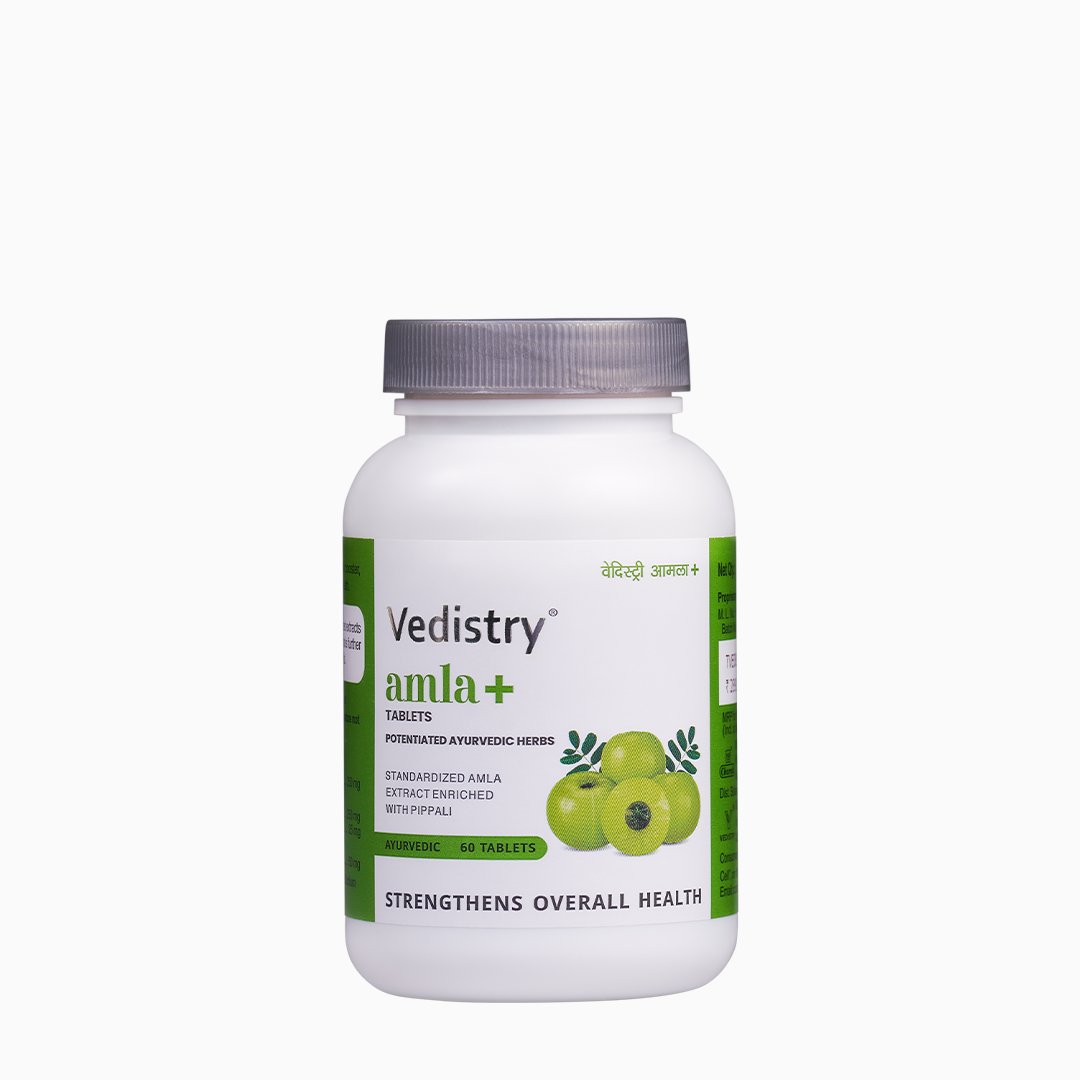 Vedistry Amla+
Earn
₹14.00
as Glow Points.
Vedistry Amla+ is formulated to enhance hair health, harnessing its potent antioxidant properties. Rich in essential fatty acids, amla fortifies hair follicles, imparting strength and a natural shine to the hair. The presence of tannins in amla offers protection against sun and heat damage, thus promoting healthier hair overall.
Vedistry Amla+ comes with the 'Plus' factor of Fortification to maximize benefits. It is made with 550 mg of Neem Extracts and powder. It is fortified with Piperine to improve absorption for quick results.
Benefits of Vedistry Amla+


Helps reduce hair fall

Helps relieve dandruff & itching

Helps improve scalp & hair health

Helps control premature greying of hair


₹289.00
MRP inclusive of all taxes.
---