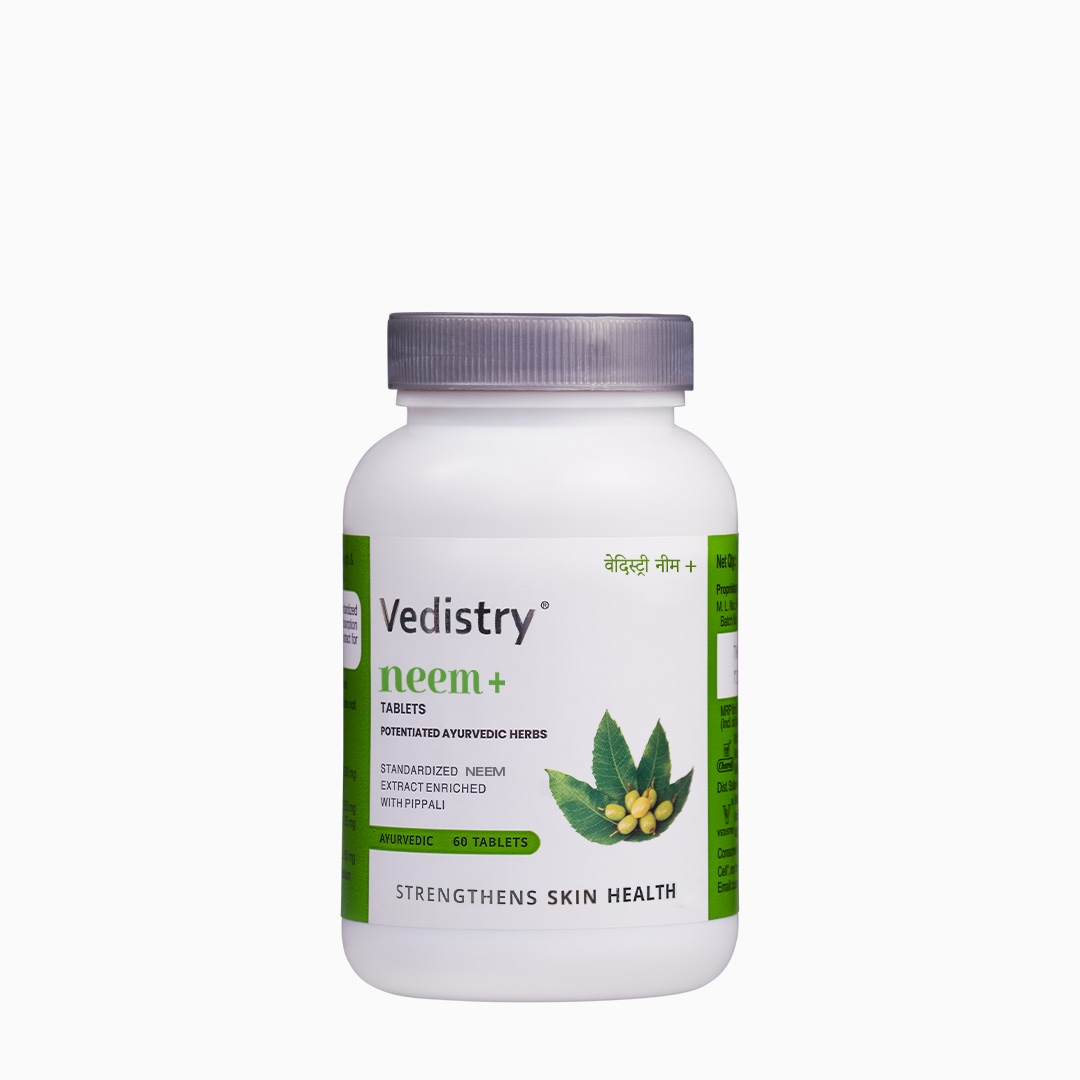 Vedistry Neem+
Earn
₹14.00
as Glow Points.
Vedistry Neem+ tablets enhance skin health through blood purification and detoxification. They are also effective in alleviating issues like acne, pimples, rashes, and makes the skin tone even. Moreover, Neem functions as a skin detoxifier, contributing to improved skin radiance, complexion, and overall skin health.
Vedistry Neem+ comes with the 'Plus' factor of Fortification to maximize benefits. It is made with 550 mg of Neem Extracts and powder. It is fortified with Piperine to improve absorption for quick results.
Benefits of Vedistry Neem+
Helps relieve acne & blemishes

Helps reduce skin itching & irritation

Prevents recurrence of acne & pimples

Works as skin detox and blood purifier
₹299.00
MRP inclusive of all taxes.
---